---
本文
Shikanoshima Visitor Center reopens after renovation
Updated:2023年7月7日更新
print
- Introducing the attractive points of Genkai Quasi-National Park and the Shikanoshima area-
On May 26, 2023, Shikanoshima Visitor Center reopened after renovation.
The Shikanoshima Visitor Center, the former Shikanoshima Museum which opened in 1970, has for years been introducing the specific nature and history of Shikanoshima, especially the discovery of a national treasure, the King of Na gold seal; and a ridge of accumulated sand called "Umino-naka-michi" (Road in the sea) that connects to the mainland of Kyushu, one of the unique landscapes of Japan.
After the renovation, the Center introduced new digital technology including digital signage to provide not only information on all attractive points of Genkai Quasi-National Park and the Shikanoshima area but also opportunities to learn about the beautiful nature of the region.
We are looking forward to seeing you in Shikanoshima!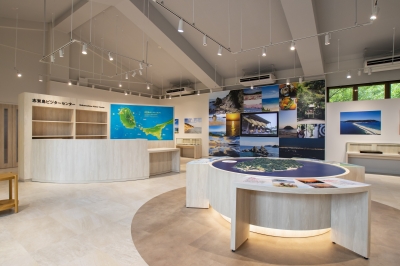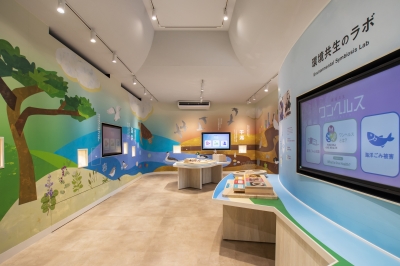 Facility information
- Location: Katsuma, Higashi-ku, Fukuoka City (located in Kyukamura Shikanoshima)
- Operating hours: 9:00 to 17:00
- Closed: Monday