May 27, 2016

May 8, 2016

May 2, 2016
Thailand/Bangkok Fair took place.
Fukuoka Prefecture and Bangkok City established friendly relations and exchange in a wide range of fields such as economy, environment, youth, education, culture, and academics. Commemorating the tenth anniversary of the establishment of friendly relations, for three days from May 27 to 29 a commemorative event, Thailand/Bangkok Fair was held. At the fair traditional Thai dance and music performances were performed, and Thai culture was enjoyed by a large number of visitors.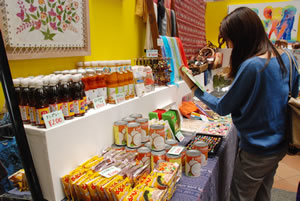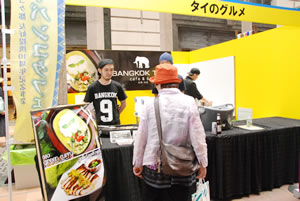 At the venue Thai foods and goods were offered for sale.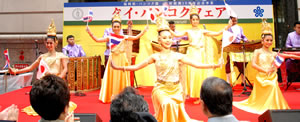 Thailand's traditional dance and music performances by Japanese and Thai players were performed.
Finnair began service between Fukuoka and Helsinki!
On May 8, the first regular service of Finnair from Finland in Kyushu between Fukuoka and Helsinki was started. Three weekly flights from Fukuoka on Sunday, Wednesday, and Friday and from Helsinki on Tuesday, Thursday, and Saturday are offered. Major cities in Europe can be visited on the same day from Fukuoka. Why not use Finnair for sightseeing and business?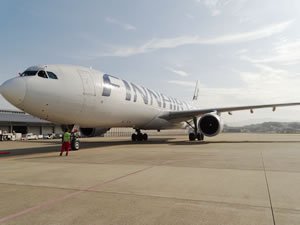 Finnair's service between Fukuoka and Helsinki is the unique direct flight to and from Europe in Kyushu.
G7 Kitakyushu Energy Ministerial Meeting
On May 2, G7 Kitakyushu Energy Ministerial Meeting took place in Kitakyushu City. It is an international meeting in which energy ministers of seven major advanced countries discuss an important international issue, energy. On the day Fukuoka Prefecture's policy for hydrogen was explained on an excursion following the meeting. Fukuoka Prefecture was promoted as an advanced region of energy to inside and outside of Japan.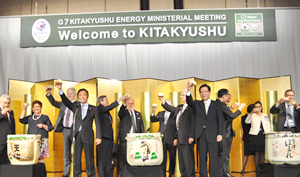 A welcome reception held on the day before the meeting (May 1). Local foods and alcoholic beverages were served.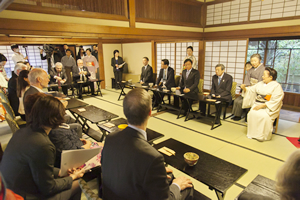 A tea ceremony following the welcome reception. Yame tea was served.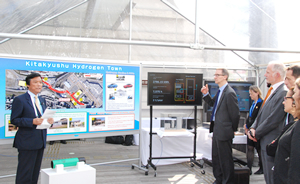 Governor of Fukuoka Prefecture, Mr. Ogawa explaining the prefectural policy for hydrogen.